Mocuntia Property Consulting GmbH
The sale or acquisition of a property raises questions regarding the condition of the property, its technical equipment, its usage etc. The answers to these questions are important when deciding whether or not and under what terms the building should be acquired/sold.
The evaluation of business or office properties, residential blocks, shopping malls, or logistic centres is even more complex. Mocuntia Property Consulting GmbH specialises in this field – the fast, reliable evaluation and technical due diligence of such properties.
Our expertise allows us to quantify and minimise the technical risks involved in the acquisition or sale of large properties. National and international investors as well as institutional investors, banks and project initiators rely on our specialist knowledge when it comes to property value retention and appreciation of property investments.
We work independently across many different disciplines and advise our clients – from the initial idea through to the completion of the project – according to a strict code of conduct. We are one of the first companies in Germany to have committed ourselves to this code of conduct and we are certified by the Royal Institution of Chartered Surveyors (RICS).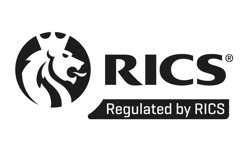 What we can do for you
Our consulting services cover the complete life cycle of a property.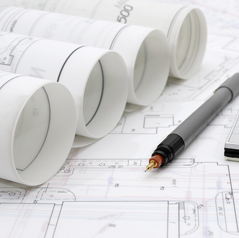 Technical Due Diligence Analysis
We check the technical condition of a property, reveal acute deficiencies, and provide an insight into the expected maintenance and usage expenses. We also point out any risks identified during the analysis of technically relevant information and documentation.
MOCUNTIA Property Consulting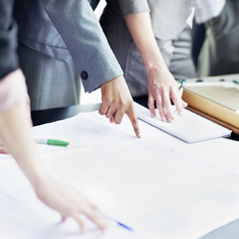 Technical Asset
Management
We evaluate the technical aspects of the property and carry out maintenance and budget planning. Here we identify potential cost savings that can be made with regard to the building, building services and operation – and ensure that the necessary measures are implemented accordingly. We control the costs and keep an
eye on the technical risks.
MOCUNTIA Property Consulting
Project Development and
Redevelopment
If a property needs to be repositioned, we analyse the property, the location and the market. This allows us to pinpoint potential development and value enhancement options – which provide the perfect basis for creating attractive design and usage concepts for the future.
MOCUNTIA Property Consulting
Furthermore, you can expect a sound property transaction service, comprehensive advice with regard to sustainability and green building standards, and vigilant project management.
Especially when it comes to technical expertise and exact analyses, nobody can claim to be an all-rounder. Here, specialists are called for.
At Mocuntia Property Consulting GmbH, you will find specialists who have extensive experience, the necessary perception and incontrovertible integrity.
However, with the wide range of advice and property related services that we provide for you, it is important that one person is responsible overall as your main point of contact:
Dipl.-Bauingenieur (FH) Bernd Rosoly, MRICS, directs and coordinates all projects and is available to answer all your questions.
Having more than 30 years of international experience in the building and property sector, working with project developers, builders and institutional capital investment firms, he knows what kind of information is essential to you. In addition to reliance on his expertise, he values respectful business conduct as the basis for building trusting relationships, which for a Chartered Surveyor and professional member of the Royal Institution of Chartered Surveyors (RICS) is a matter of course.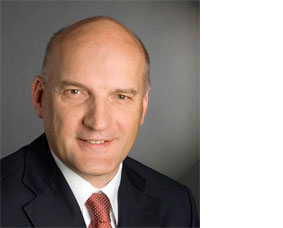 Bernd Rosoly, MRICS
Managing Director of
Mocuntia Property Consulting GmbH
MOCUNTIA Property Consulting